We serve free healthy prepared food from a vintage bus that has been converted to a licensed commercial kitchen. Our kitchen bus allows us to feed people and to nourish the relationships that come through preparing and eating food together.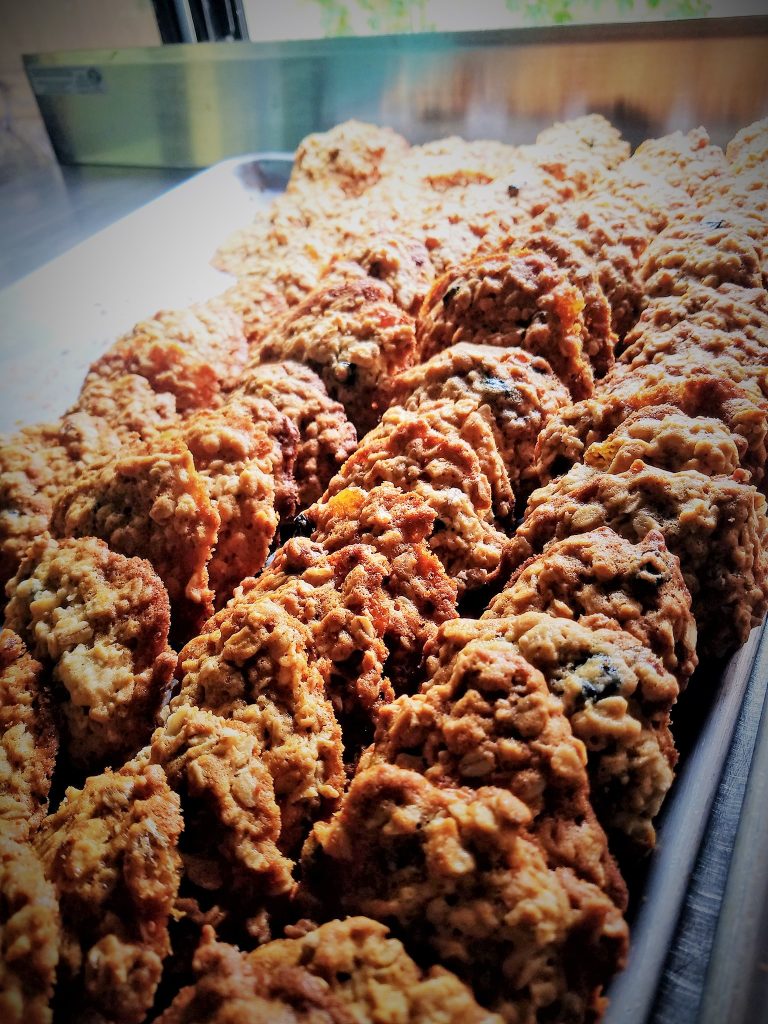 Tasting is proof. In order to inspire people to eat more healthy, we have also been preparing meals and sharing them with people throughout the Twin Cities both on the street and at events. This bus has a beautiful kitchen built into it and is stocked with the food we get from the food share. The frequency of how often we are able to feed people in need and at events depends on the weather, our resources, and symbiotic relationships that we have nurtured over time. At one point, the bus was feeding people 3 days a week throughout both Minneapolis and Saint Paul.
As a vegetarian kitchen, the kitchen bus transforms minds and ingredients into experiences. It has been our mission to inspire people to eat a diversity of healthy foods through cooking and preparing delicious food that warms the heart and fills the belly. We have worked with Heart of the Beast for the May Day Parade, Barebones Puppet Theater for the Halloween Show for many years, and have had many other events where we have fed people. Ranging from the homeless hungry to the hundreds at the parade, we believe everyone has a right to healthy food. We love sharing the abundance that we believe in and re-direct to the people.